EPCO is a leading manufacturer of products for the fluid power and diesel engine industries, as well as supplying other product lines to the marine industry. EPCO's products are sold all over the US and in several countries around the world.  Incorporated in 1969 in Marshall, Michigan, EPCO relocated to its current home in Fort Wayne, Indiana, in 1980.
Providing Zero-Leak Gold® Plugs and Banjo Fittings around the globe.
ISO 9001:2015 Registered Since 2002
Kan-Ban Inventory on SAE and Metric plug types and sizes
24 hour express shipping available
No MOQ ( Minimum Order Requirements) for standard/stock ZLGP
Engineering staff to assist with specific Zero-Leak Gold Plug/Banjo Requests
Custom configured Zero-Leak Plugs & Banjos
Guaranteed Leak Free Performance
Dedicated Customer Service to meet production requirements

Awards
EPCO has been privileged to receive both the United States Senate Productivity Award and the OEMmie Award for products that influence the off-highway market.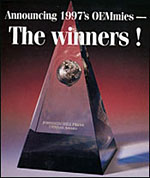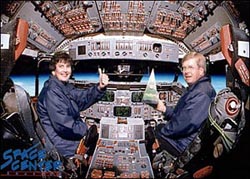 C.A.R.E. Program
The customer is the reason for all that we do. And caring for the customer and understanding their needs, is essential. The EPCO C.A.R.E. Program outlines our commitment to be unrelenting in our efforts to offer superior service. It starts with an attitude that says our best interests are served only by placing the best interests of our customers first.
Certification: ISO 9001:2015 Registration ( since 2002 )
Automation: Capital investments in cutting-edge automation mean a larger selection of products, and lower costs.
Responsiveness: EPCO's unrelenting commitment to customer service, the customization of a higher degree quality product utilizing the Zero-Leak Gold Design Characteristics to compliment customer configurations, the EPCO Express shipping program, customer-friendly return goods program and no minimum order quantities are the hallmarks of EPCO responsiveness.
Efficiency: EPCO has used the Kan Ban supply principles for almost 40 years to insure product availability, quick order turnaround.
Registrations
EPCO Identifier Numbers:
CAGE Code – 4S490
DUNS – 005499645
Fed ID – 35-1493854
NAICS – 332912
SIC – 3492